Dr. Martin E. Looser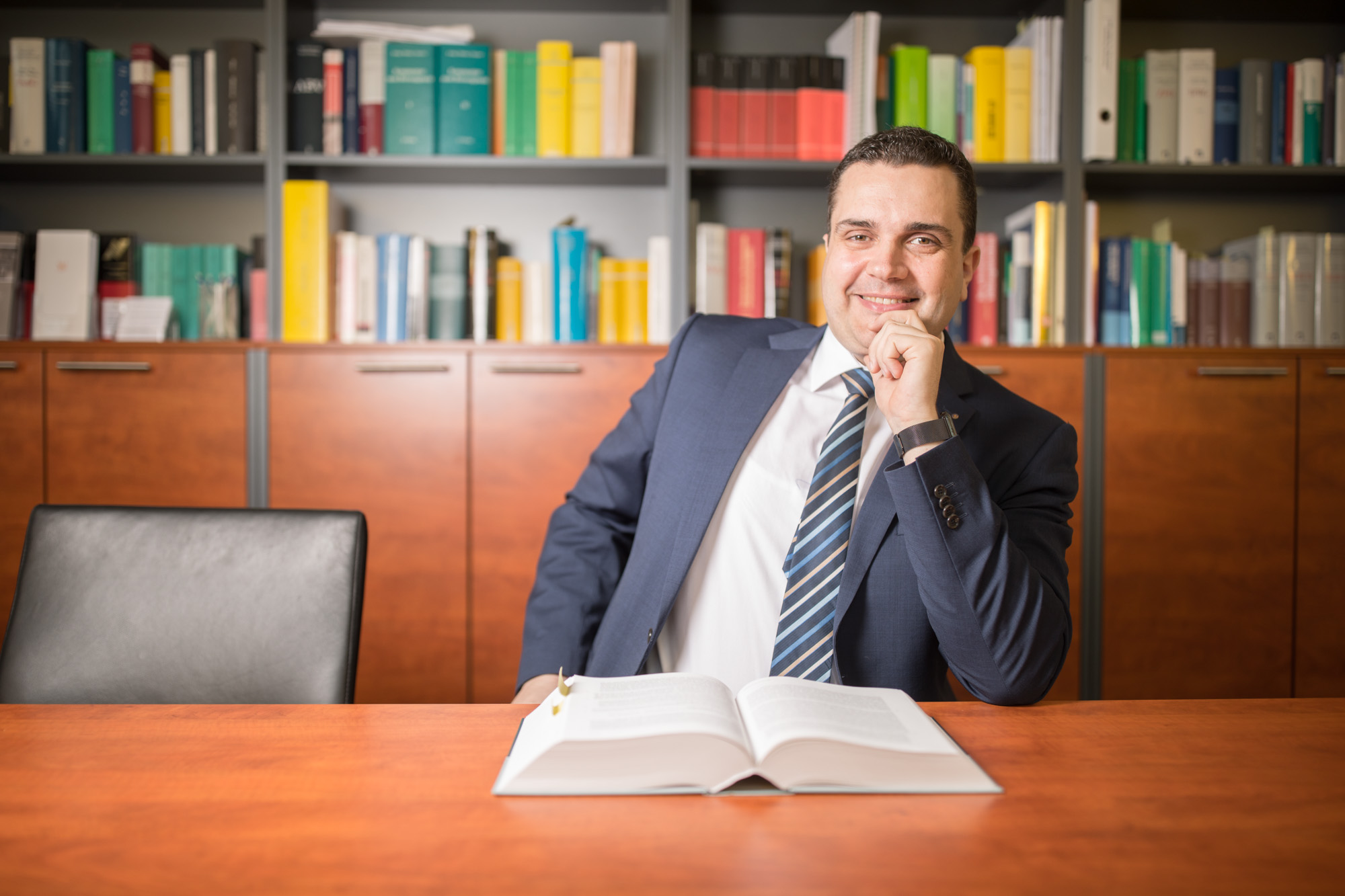 Partner
Lawyer & notary public
looser@kuenglaw-sg.ch
About me
I grew up in the Gossau region and completed all my studies (including doctorate) in the canton of St. Gallen, so I am very well versed with local conditions and mentalities and have a large network of connections.
In addition to my great passion for challenging legal issues, I also do my voluntary work with commitment and pride as President of the Home Owners' Association, in politics and as a lieutenant colonel in the Swiss Federal Army. As an analytic thinker and being disciplined as well as an efficient person with creative solutions, it gives me great pleasure to be busy in this broad spectrum and to work vehemently on my clients' interests. My approach is always to get the best for of my clients.
In my private life, I find my challenges on the ski slope or on the golfing green. As counterbalance, time with my wife and son is of particular importance to me. I enjoy travelling with them and going on exciting trips. Privately, I like things a little more comfortable, for example, having interesting conversations with great friends.
Education
2012
Winner of the Professor Walther Hug Prize
2011
Dr. iur. HSG, University of St.Gallen
2011
Admission to the bar of the canton of St.Gallen
2010
Certificate of Advanced Studies (CAS) in Forensics (Criminal Law / Criminal Procedure Law), Lucerne University of Applied Sciences
2004
lic. iur. HSG, University of St.Gallen, graduation with top marks
1998
Matura Type C, Kantonsschule am Burggraben, St.Gallen
Professional Career
2015 - present
Küng Rechtsanwälte & Notare AG, Gossau
Partner / co-owner and lawyer / notary public
2013 - present
Bildungszentrum Wirtschaft Weinfelden
Lecturer in Tax Law
2012 - present
University of St.Gallen
Visiting lecturer in Federal State Law
2012 - 2015
Küng Rechtsanwälte, Gossau
Lawyer / notary public
2011 - 2012
Administrative Court of the canton of St.Gallen
Court Clerk
2009 - 2010
Public Prosecutor's Office St.Gallen, Investigation Office Gossau
Auditor
2008 - 2009
Homburger AG, Zürich
Trainee in Practice Teams "Processes and Procedures" and "Banking and Financial Market Legal Systems"
2002 - 2007
Personal Assistant to Prof. Dr. Klaus A. Vallender
(Professor of Public Law with special emphasis on economic, environmental and tax law)
Areas of focus
State and Local Law
Construction and planning law as well as road traffic law
Tax and contribution law
Public personnel law and labour law
Rental and property law
Farmland ownership law and agricultural leasing law
Criminal law / criminal procedure law
Inheritance and estate planning including notary activities
Corporate and commercial law including foundations and certifications
Contract law
Other activities
President and Legal Counsel of the Home Owners' Association (HEV) Region Gossau
Board member of HEV Canton St. Gallen
Lieutenant Colonel in the Swiss Federal Army, Deputy Chief Auditor for Audit Region 2 (German-speaking Switzerland)
Board member and secretary of the non-profit association "HEFT"
Management of mandates for boards of Directors and managing directors of legal entities
Memberships
Swiss and St. Gallen Bar Association
Department of Construction and Planning Law of the St. Gallen Bar Association
Department of Criminal Law of the St. Gallen Bar Association
Rotary Club Fürstenland
Officer's Association of the city of St. Gallen
Swiss Lawyers Association
St. Gallen Lawyers Association
HSG (Law) Alumni
Moore Stephens